Daily Activities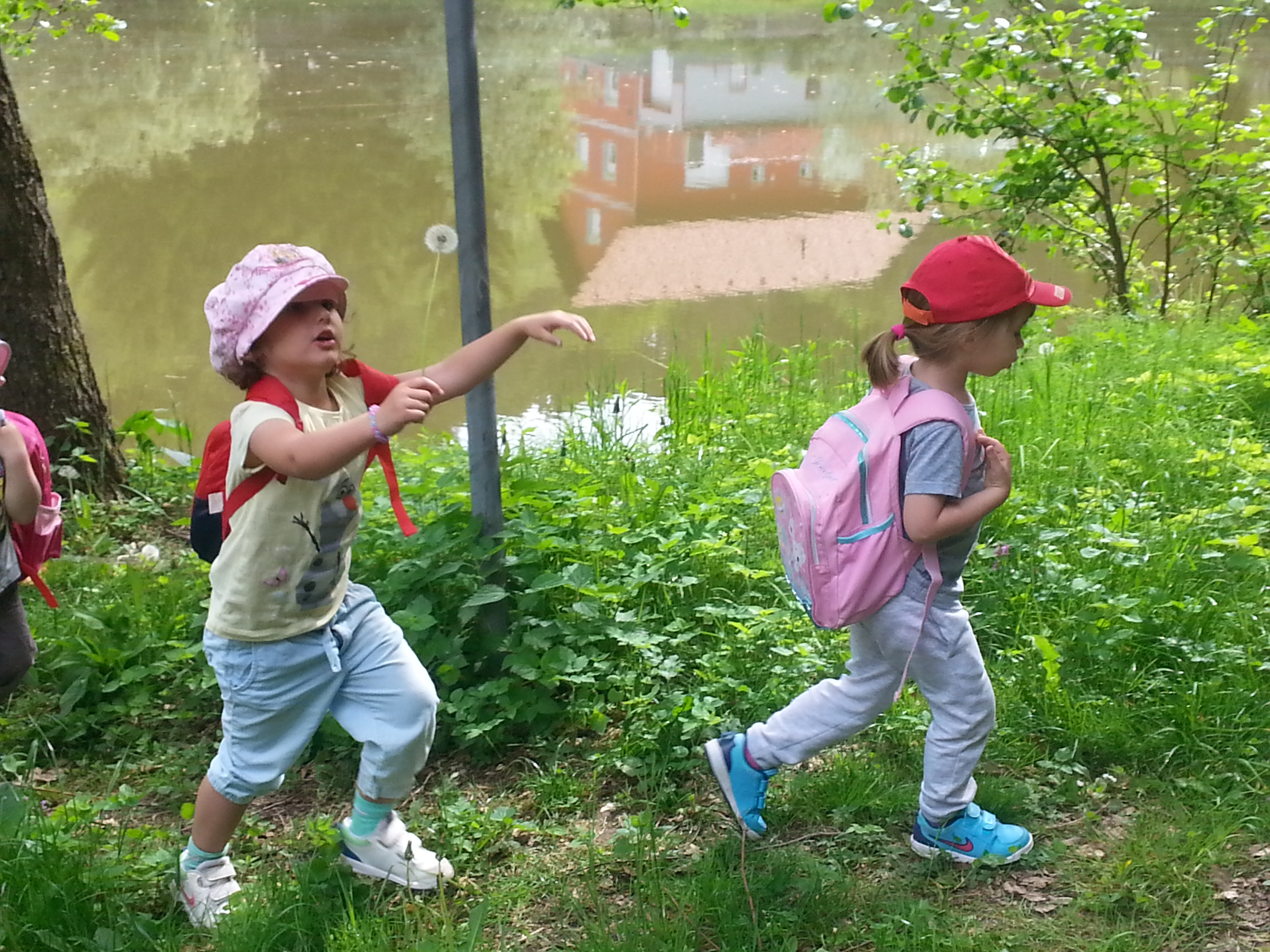 Our kindergarten opens every workday at 6.15 am and closes at 5 pm. We perform daily program for children of age 1 to 6. Daily program includes the daily, planned and spontaneous activities. It comprises education, care and nourishment.
We perform educational work according to our the Annual Work Plan. Direct work with children is performed by qualified teachers and their assistants.
Cross-sectional activities run parallel and spontaneously. They include nursing, healthy nutrition, eating and eating culture, personal hygiene, toilet training, resting or sleeping, getting dressed and putting shoes on, taking care of personal appearance, clean and healthy nature environmental education,daily routine.
Daily routine
Activites in the kindergarten take place in the following order:
welcoming children and playing at the reception playroom
breakfast
organized activities
morning snack
organized activities and free playing
care, cleaning and tidying playroom
lunch
sleeping or resting, restful individual activities
afternoon snack
free playing
greeting children and kindergarten closes its door
Enrichment and Above-Standard Activities
The quality of early childhood education is achieved through variety of enrichment and above-standard activities that upgrade basic activities.
Enrichment activities are carried out by qualified teachers within the daily programe and parents usually do not pay extra for them.
The number and the content of enrichment activities is adjusted according to the age and developmental level of children. Enrichment activities are designed and defined in the Anual Work Plan which is presented to the parents at the begining of the school year. Here are some of those activities:
learning English language with English-speaking teacher
physical and sports activities under the project LITTLE SUNSHINE
forest pedagogy under the project THE FOREST IS OUR PLAYGROUND
folk and modern dances on various themes
learning about healty food and cooking under the project LITTLE CHEF
ecological gardening in our vegetable garden and an orchard under the project LITTLE GARDENER
playing theatre and visiting the puppet shows
fairytale and music corner
visiting the library and encouraging the reading culture under the project CICIUHEC
learning about safety and traffic under the project SAFE ON THE ROAD
visiting the farm, riding horses and learning about the farm
visiting the ZOO
exploring and learning about careers: policeman, firefighter, beekeeper, dentist, postman, hairdresser, ...
the Fire safety month - THE FIRE IS NOT A TOY
celebration of seasons, birthdays, holidays..
adventurous walks ( forest, kindergareten surroundings, city center,...)
spending the night in the kindergarten ( for children of age 3-6)
Children take place in enrichment activities according to their age and current development skills.
Extracurricular above-standard activities are carried out by external professionals:
English playing hours
dancing hour
gym
skiing course
inline skating course
swimming course
These activities are carried out after completing daily programe and are not included in the kindergarten program price.